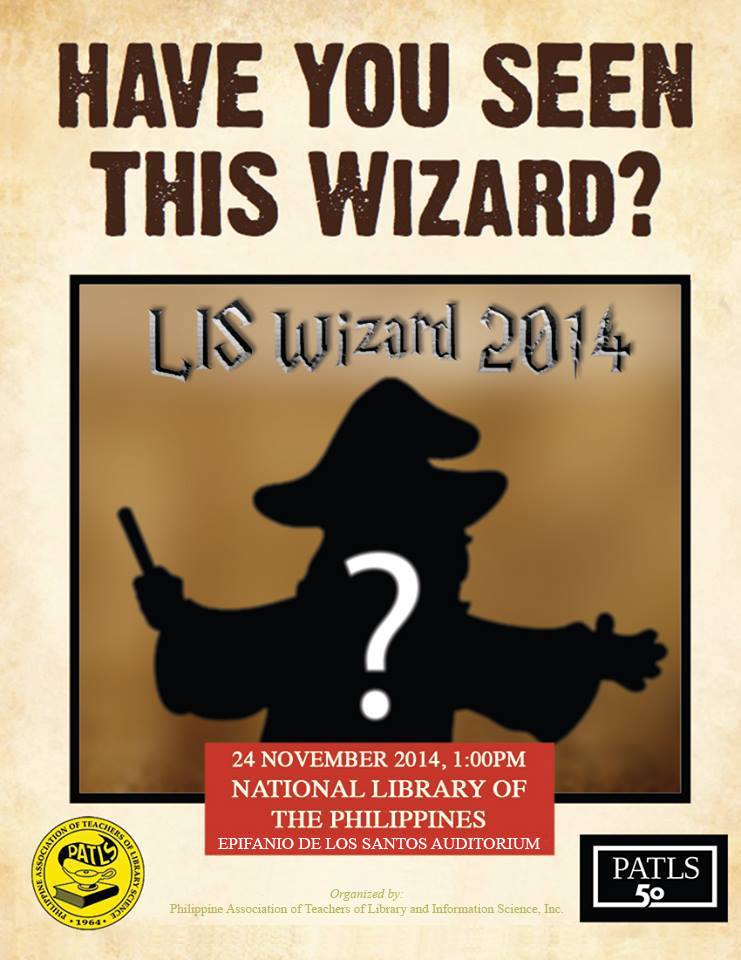 The 23rd LIS Wizard competition will be held this coming 24 November 2014 (Monday) from 1:00 – 5:00 in the afternoon at the National Library, T.M. Kalaw, Manila.
We would like to invite a team composed of two of your students to participate in the said event. Please see attached mechanics, reminders and program for details.
Prizes as follows:
          1st place – PhP 5,000.00
          2nd place – PhP 4,000.00
          3rd place – PhP 3,000.00
Thank you and we hope to see you on the contest date.